Tue, October 24, 2006
Charlotte County is located on the Gulfcoast of Florida, 50 miles south of Sarasota on U.S. 41, also known as the Tamiami Trail. The City of Fort Myers lies approximately 25 miles to the south. Interstate 75 has 6 interchanges in Charlotte County, starting with Exit 179 near North Port and ending at Exit 158 south of Punta Gorda.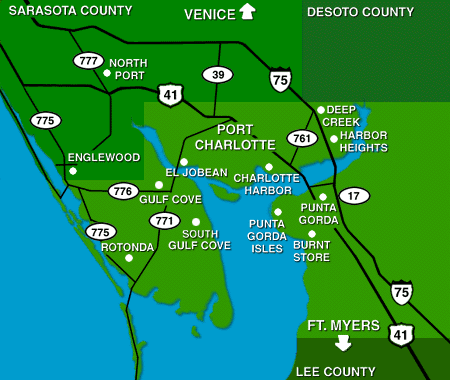 ---

© 2006 All rights reserved.
Your Local Internet Service Provider
A division of Sun Coast Media Group Inc.
Publishers of the Sun newspapers.