Sun smiles on Charlotte County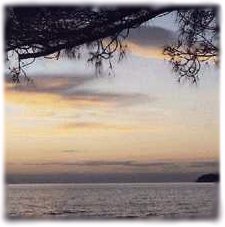 By Greg Martin
Sun Herald Staff Writer
---
Other than a couple of days cool enough to require a warm sweater, and few (dozen) torrential downpours each summer, the weather in Southwest Florida is paradise. The region's winter temperatures in the 70s give residents the chance to call their friends and relatives up north and brag "we just got out of the pool."
Not from around Charlotte County? Well, you can take a look at the latest weather report, forecast and satellite weather map of the county.
Florida may be known for its tropical beaches and its nearly year-round Sunshine, but people who have lived here for at least one summer will tell you that hurricanes have become a fact of life. Keep track with up-to-the-minute hurricane reports online.
Sailors from the Great Lakes or Northeast are among those fond of the area. Fronts that seem to come through weekly at times send balmy breezes across the bay on a regular basis. By springtime, as the thermometer begins climbing into the upper 80s, many "snowbirds" choose to return to their cooler, northern climes. Their mistake.
It's a well kept secret among locals that Southwest Florida is also a wonderful place to spend the summer. With its population dropping by about half, the coastal area seems to return to the atmosphere of its roots as a sleepy, fishing village.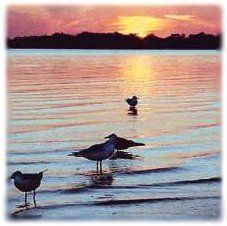 The Gulf of Mexico keeps the temperatures from exceeding 100 degrees even during the dog days of summer. The sun shines strong enough to give people a bronze tan just from walking to the grocery store. By midsummer, thunderstorms come through each afternoon like clockwork, chasing boats off the bay and cooling off the sun-soaked environment.
Mother Nature can unleash a few surprises in Southwest Florida. In June 1995, she opened the floodgates in the heavens and dumped some 13 inches of rain in a 24-hour period on Charlotte County. Although labeled a once-every-500-years storm, such events cause minor flooding in the low-lying areas. Hurricanes also keep Southwest Florida residents on their toes, although one hasn't struck the region since Donna in 1960.
---
Average Monthly Temperature
Imagine spending January in a location that has an average temperature of 63 degrees. The graph below shows just how enjoyable our climate can be in the Winter, Spring, Summer and Fall.